The 3.5 million CodeCheck users want products that are equally good for the body and the environment and come from a sustainable production. The monthly evaluation of CodeCheck's Insights shows which products attracted a lot of attention from conscious consumers in February and achieved high interaction values, for example, in product scans and reviews.
The top 3 products from February 2020 at a glance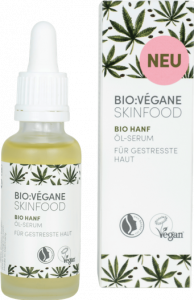 1. BIO VÉGANE Serum Bio Hanf Öl
CodeCheck Community rating: 5 out of 5 stars
Top user comments:
Appealing smell is new at dm for about 13€

The smell is very light, pleasant and not intrusive perfumed. Very beautiful skin after 3 weeks of use
CodeCheck Community rating: 4.5 out of 5 stars
Top user comments:
The fragrance, care, and application are all super.

Best lip care and great ingredients

Great smell, holds well and does not stick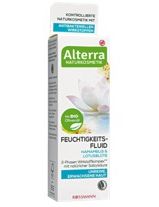 3. Alterra Feuchtigkeits-Fluid Hamamelis & Lotusblüte
CodeCheck Community rating: 4.5 out of 5 stars
Top user comments:
Pleasant on the skin, absorbs quickly, is fresh enough. It's hard to say if it is effective against my blemished skin. But it doesn't cause new impurities either.

Simply great

Unfortunately, I got pimples on my forehead and I only noticed alcohol as an ingredient at second glance
---
Looking for tailor-made insights on conscious consumers for your company?
Then, you may want to try and use CodeCheck Insights, the largest panel for conscious consumers in the German-speaking countries. The CodeCheck app platform is reaching 3.5 million users. Ask users directly and receive informative data and valuable insights into the desires of the discerning and conscious consumers – segmented according to your wishes.
Methodology: All interactions triggered by CodeCheck users are measured. This includes scanning, searching, product page views, comments, voting and rating.