It is a € 2 billion market in Germany alone: the world of conscious consumers who, when shopping, pay attention to organic, fair trade, gluten- or lactose-free. "Conscious consumers are individual, independent, informed, technologically versatile and have a strong focus on transparency," says Dr. Mandy Hecht. She manages CodeCheck Insigths, the B2B section of the Consumer App CodeCheck. In this interview, Mandy Hecht explains how CodeCheck helps globally leading FMCG companies better understand conscious consumers and develop innovative products for them.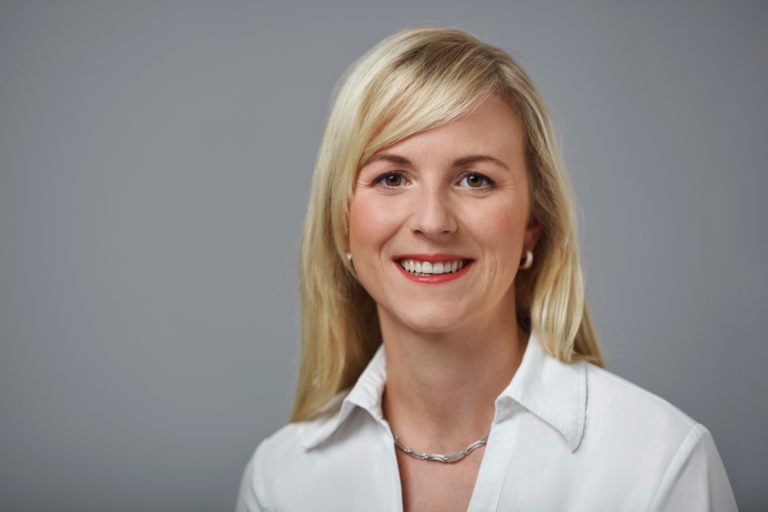 Location Insider: CodeCheck launched a B2B offshoot called Oeeda last year. What does Oeeda stand for and how does the new business area fit in with CodeCheck?
Mandy Hecht: With Oeeda, we understand conscious consumers, and that better than anyone else. Our B2B products enable us to understand and directly interact with the needs of over 2.7 million sustainability oriented CodeCheck users of products and brands. While CodeCheck helps millions of consumers make better buying decisions, Oeeda's mission is to work closely with FMCG manufacturers, marketing and market research departments. We deepen the understanding of tomorrow's consumers and point the way for successful product innovation and trends.
Location Insider: How would you describe the type of "Conscious Consumer" in general?
Mandy Hecht: Conscious consumers are not an entertaining trend, but a global movement. Not for nothing has this very diverse group now arrived in the strategic development plans of the globally leading FMCG companies. Those who do not develop themselves lose customers to innovative products of growing startups. We are talking about a market of 2 billion euros. Conscious consumers are individual, independent, informed, networked in terms of technology and have a strong focus on transparency. They trust companies that reflect their own values and personal view of sustainability: "good for you and good for planet".
However, there are not "the" or "conscious" consumers, instead this generic term encompasses a diverse group. And that's the exciting thing from our point of view of market research. Oeeda reaches these people directly, at the same time enabling the dialogue at eye level and reflects the individual needs.
Location Insider: How much can Oeeda go into depth for analyses and surveys for manufacturers?
Mandy Hecht: Just imagine having a conversation with nearly 3 million consumers who openly share their needs, experiences, beliefs and feelings about brands, products, ingredients, packaging, product promises, etc., without us asking … and all that happens while we talk here with one another. With Oeeda we transform this large collection into more than 2 million products in the areas of food, beauty and home care in samples and concrete recommendations for concrete personas. We show which topics and product attributes inspire them the most and can help to uncover opportunities and problem areas in order to develop a long-term success and innovation plan. In addition, Oeeda provides a platform to get fast consumer feedback before and after the product launch.
Location Insider: What are typical applications for which a manufacturer should consult Oeeda?
Mandy Hecht: Our customers use Oeeda for complete product development and innovation cycles or marketing campaigns. Popular products include the "Oeeda Category Insights" and the "Launch Alarm" with direct consumer and product analysis of millions of products and high quality real-time consumer feedback at the POS.
With product claim and positioning forecasts, competitor and trend analyses, mobile surveys, satisfaction score analyses, brand profiling and product concept tests, we take market research to a whole new level with our data foundation. Brands and products are experiencing real innovation through design thinking workshops and live product testing with the consumers of tomorrow, today.
Location Insider: What does CodeCheck expect in general from Oeeda?
Mandy Hecht: Oeeda is the logical next step in the history of CodeCheck. Oeeda is the key lever to feed insights gained through CodeCheck into more innovative and sustainable products. Companies have lost contact with conscious consumers. We restore this contact and enable the exchange at eye level.
Location Insider: What does Oeeda mean for the company CodeCheck? How does this change the company?
Mandy Hecht: CodeCheck was originally born from the idea of working together to increase consumer transparency in product selection. More than 2.7 million people trust CodeCheck and thousands are coming every day. With Oeeda, we are paving the way for integrating the wishes of conscious consumers into strategic product development decisions. So we accompany the global movement and actively participate. This can actually make the vision of our founder Roman Bleichenbacher come true – to make the world a little better through transparency.
Location Insider: Thank you for the interview!
The interview was first published in LocationInsider.
---
Looking for tailor-made insights on conscious consumers for your company?
Then, you may want to try and use CodeCheck Insights, the largest panel for conscious consumers in the German-speaking countries. The CodeCheck app platform is reaching 3.5 million users. Ask users directly and receive informative data and valuable insights into the desires of the discerning and conscious consumers – segmented according to your wishes.
Methodology: All interactions triggered by CodeCheck users are measured. This includes scanning, searching, product page views, comments, voting and rating.