Concentrated power for a better world - Gabriele Ottino & Christian Nauer complete the management team at CodeCheck
03/11/2020 by Katharina Braun
Big changes at CodeCheck: Gabriele Ottino, former Doodle CEO, and Christian Nauer, FS Partner AG, take over the roles of CEO and CFO of the Berlin-based Swiss start-up. Together, they want to push ahead with internationalisation and help CodeCheck achieve more growth even in times of the pandemic.

Gabriele Ottino replaces Boris Manhart, who together with the dedicated team has made CodeCheck one of the most popular apps in the area of sustainability and health over the past six years. The former Doodle CEO: "At Doodle, I had the opportunity to support a similarly well-known company in achieving international growth and a clear strategic focus on a long-term business model. My experience in strategy and product, as well as my expertise in scaling an organisation will help me, together with the great team, to make CodeCheck a global force for the future of conscious consumption".
Christian Nauer, who as a data-oriented entrepreneur has a lot of experience in growth and scaling, sees CodeCheck "as a global platform that bundles the interests of the consumer and, thanks to the Power of Many, is a catalyst for healthier and fairer products". Ottino and Nauer want to use the power of the CodeCheck community to help companies produce better products. In addition, Christian Nauer has been conducting due diligences on behalf of investors for over 15 years. "However, my focus is not only on the investor perspective. Rather, I want to further enhance reporting to reflect reality as realistically and promptly as possible and thus prepare CodeCheck for the next growth step".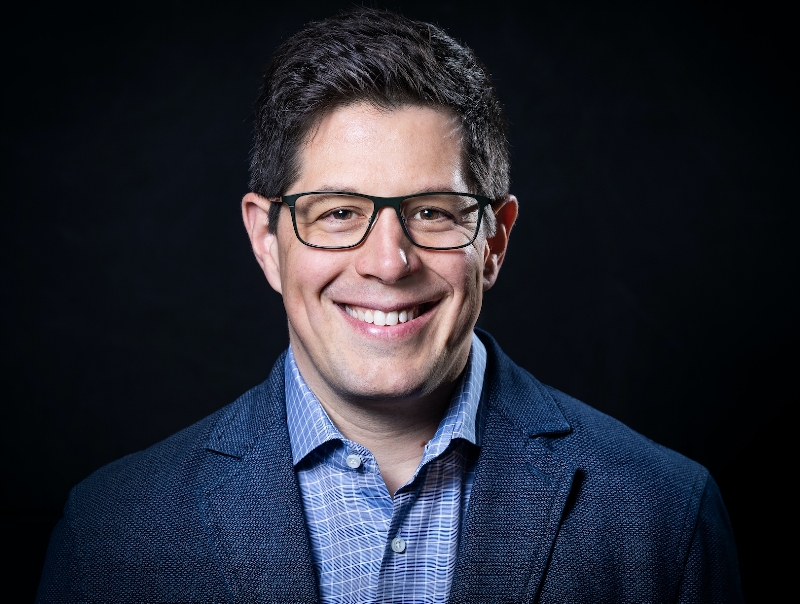 Photo credit: Caroline Stäger
In addition to Gabriele Ottino (CEO) and Christian Nauer (CFO), the international management of Codecheck also consists of Dr. Mandy Hecht (COO), who was interim CEO, and José Ignacio (CTO). The entire team works every day to simplify the daily purchase decisions of the 4.5 million users and to give them back their power. Gabriele Ottino: "Today we all ask ourselves ever more often and more critically whether our actions are healthy for ourselves and sustainable for our environment. Either we simply do not know or we feel powerless as individuals. CodeCheck shows that this need not be the case. Equipped with transparent and easy-to-understand information, we as consumers can very well decide what is good for us and our environment.
About CodeCheck
With
CodeCheck
, conscious consumers in DACH, the UK, and the USA can scan the barcode of a food or cosmetic product and find out exactly what's contained in it and how the ingredients affect the environment and their health. The product's ingredients are evaluated by the company's own scientific team and the latest research findings of experts such as BUND, the Verbraucherzentrale, the Allergy and Asthma Federation and the WWF. Founded in 2010 by Roman Bleichenbacher in Zurich, and since November 2020 with Gabriele Ottino as CEO, CodeCheck gives people back control over what they consume and helps manufacturers produce ecological and healthier products. With over ten million downloads and 4.5 million users, CodeCheck is one of the most important apps in the area of sustainability and health.